Art in Architecture - Surfaces - High-Gloss & Matte Glazes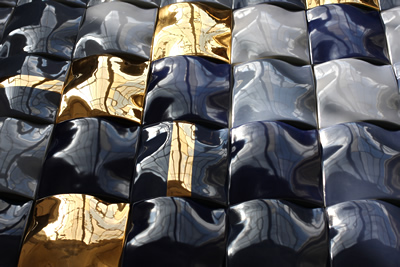 Regina Heinz has developed a unique range of high-gloss and matte glazes that can be combined to create individual, site-specific designs for any architectural context.
The reflective surface of high-gloss glazes evokes a sense of fluidity and gives the impression of light dancing on water. Changes in light conditions and viewing position alter the reflections and produce elusive mirror images of their architectural setting, introducing a natural element into contemporary spaces.
Installations in these finishes will change the perception of space and add a natural element to their surroundings.