Regina Heinz regularly exhibits her architectural ceramic art
at national  and international exhibitions and design-shows
Here is a small selection of previous and upcoming events:


Returning for its sixth edition, and with 50 exhibitors the largest event to date, Design Days Dubai 2017 is the Middle East and South Asia's only annual fair dedicated to collectible modern design works.
The fair provides an international platform on which the Middle East's emerging design studios and solo designers can present their furniture, lighting and design objects in parallel with displays from major international galleries.
Regina is one of 11 British designers and the only ceramicist selected by the British Crafts Council to represent British design at this prestigious event.
Read more about Regina Heinz at Design Days Dubai 2017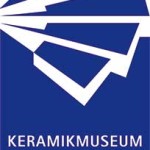 "Painterly Ceramics" is Regina's first Solo exhibition in Germany and presents sculptures, one-off wall pieces as well as large scale wall-based work. Her most recent line of architectural ceramics is a distillation of her work as an artist. The large-scale wall sculptures, created for the world of interiors and architecture, have the same undulating forms, the same vivid surfaces, introducing an elegant and sophisticated element into architectural spaces.
Read more about Regina's exhibition at Keramikmuseum Westerwald
| | | |
| --- | --- | --- |
| Decorex International | London | 2018, 2017, 2016, 2015, 2013, 2012, 2011 |
| Clerkenwell Design Week | London | 2013-2015 |
| Porthminster Gallery | St Ives, Cornwall | 2012-2016 |
| Oriel Myrddin Gallery | Carmarthen, Wales | 2014 |
| Ceramic Art London | London | 2005-2009,  2011 |
| Origin, Applied Arts Fair | London | 2009 |
| 100% Design London 2009 |  London | 2009 |
| Corman Arts | London | 2009 |
| Bluecoat Display Centre | Liverpool | 2008 |
| The Gallery at Bevere | Worcester | 2008 |
| Roger Billcliffe Gallery, Design Collection | Glasgow | 2007-2008 |
| The Lund Gallery | Yorkshire | 2007 |
| The London Art Fair Adrian Sassoon | London | 2007 |
| International Ceramics Fair Adrian Sassoon | London | 2006 |
| The City Gallery | Leicester | 2006 |
| Ruthin Craft Centre | Ruthin | 2005 |
| ART200?, Adrian Sassoon | London | 2000-2003 |
| Crafts Council Shop, V&A | London | 2000, 2002 |
Galerie du Don; Le Don du Fel
Le Fel, France
October 7-November 29, 2018
"Design Days Dubai 2017"
Dubai, United Arab Emirates
2017
"Painterly Ceramics"
Solo exhibition
Ceramics Museum Westerwald, Höhr-Grenzhausen, Germany
2017
"Design Days Dubai 2016"
Dubai, United Arab Emirates
2016
"Keramikpreis des Landes Salzburg"
Galerie im Traklhaus
Salzburg, Austria
2015
Delhi Blue Pottery Trust
New Delhi, India
2014
American Museum of Ceramic Art
Pomona, CA, USA
2013
Galerie Hu
Nagoya, Japan
2012
Museum of Modern Ceramic Art
Gifu, Japan
2012
KBIS with Ann Sacks
Las Vegas, USA
2011
The Art of Decoration
Ceramic Museum Tegelen, NL
2010
IAC Members Exhibition
Sèvres, France
2010
Contemporary Studio Ceramics
The Dauer Collection
Sacramento, USA
2009
IAC Members Exhibition
Fuping, China
2008
Ceramic Biennale Kapfenberg
Kapfenberg & Gmunden, Austria
2007-2008
St Joseph Galerie
Leeuwarden, Netherlands
2007-2008
Westerwald Prize 2004
Höhr-Grenzhausen, Germany
2005
Über Gallery
Melbourne, Australia
2004
1st Taiwan Ceramic Biennale Taipei
Taipei, Taiwan
2004
Biennale of Ceramic Sculpture Mamer
Luxembourg
2004