Solo exhibition: "Painterly Ceramics" Regina Heinz at Ceramics Museum Westerwald – March 5-April 24, 2017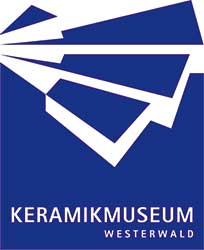 "Painterly Ceramics" is her first Solo exhibition in Germany and presents sculptures, one-off wall pieces as well as large scale wall-based work.
Her most recent line of architectural ceramics is a distillation of her work as an artist. The large-scale wall sculptures, created for the world of interiors and architecture, have the same undulating forms, the same vivid surfaces, introducing an elegant and sophisticated element into architectural spaces.
---
About Keramikmuseum Westerwald:
The Keramikmuseum Westerwald in Höhr-Grenzhausen houses the "German Collection for Historic and Contemporary Ceramics".
Completed in 1989, the museum boosts 2000 m² of exhibition space and covers the history of ceramics, focusing on the traditional salt-glazed high-fired blue and grey ceramics of the region.
Founded as a museum for traditional and contemporary ceramics, the museum has a permanent collection and presents special exhibitions, documenting technical production methods and contemporary art and design.
Contact:
Keramikmuseum Westerwald
Deutsche Sammlung für Historische und Zeitgenössische Keramik
Lindenstraße 13
D - 56203 Höhr-Grenzhausen
Tel.: +49 - (0) 2624 94 60 10
EMail: kontakt@keramikmuseum.de